Lace isn't just for bridal dresses or veils. Here are some creative ways you can incorporate lace pieces into your wedding that will inspire a romantic vibe for the day. Lace can take on many different moods for a wedding. Lace is classic. Lace is romantic. Lace is demure. Lace is sexy. Lace is historic. Lace is modern. I hope you love these picks from some of my favorite bridal designers as much as I do!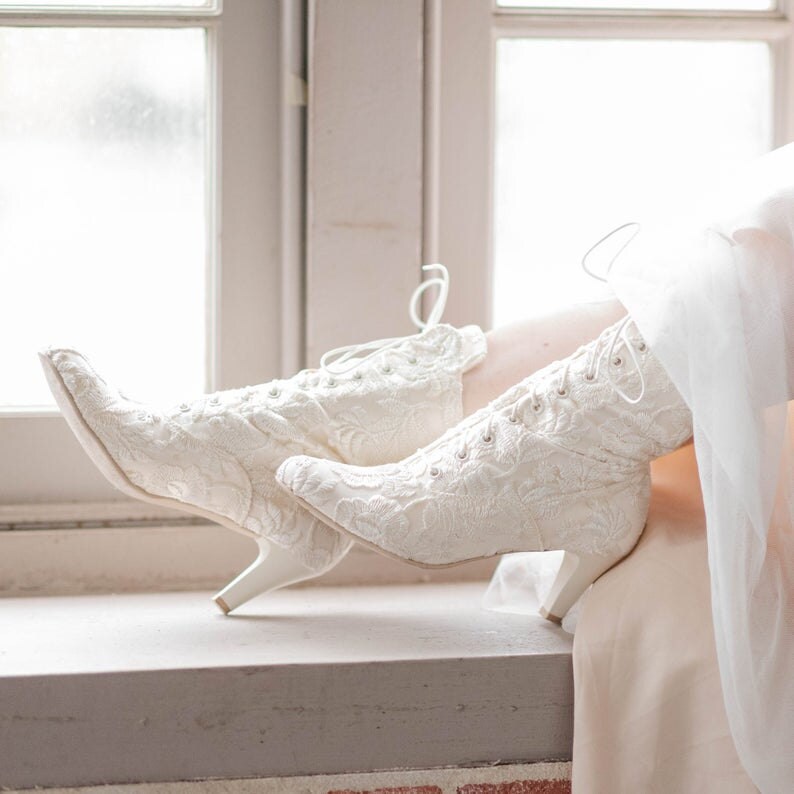 Victorian inspired lace wedding booties by House of Elliot England. Can be purchased here. House of Elliot Instagram here. Photographer: @jeanninelombardophotography.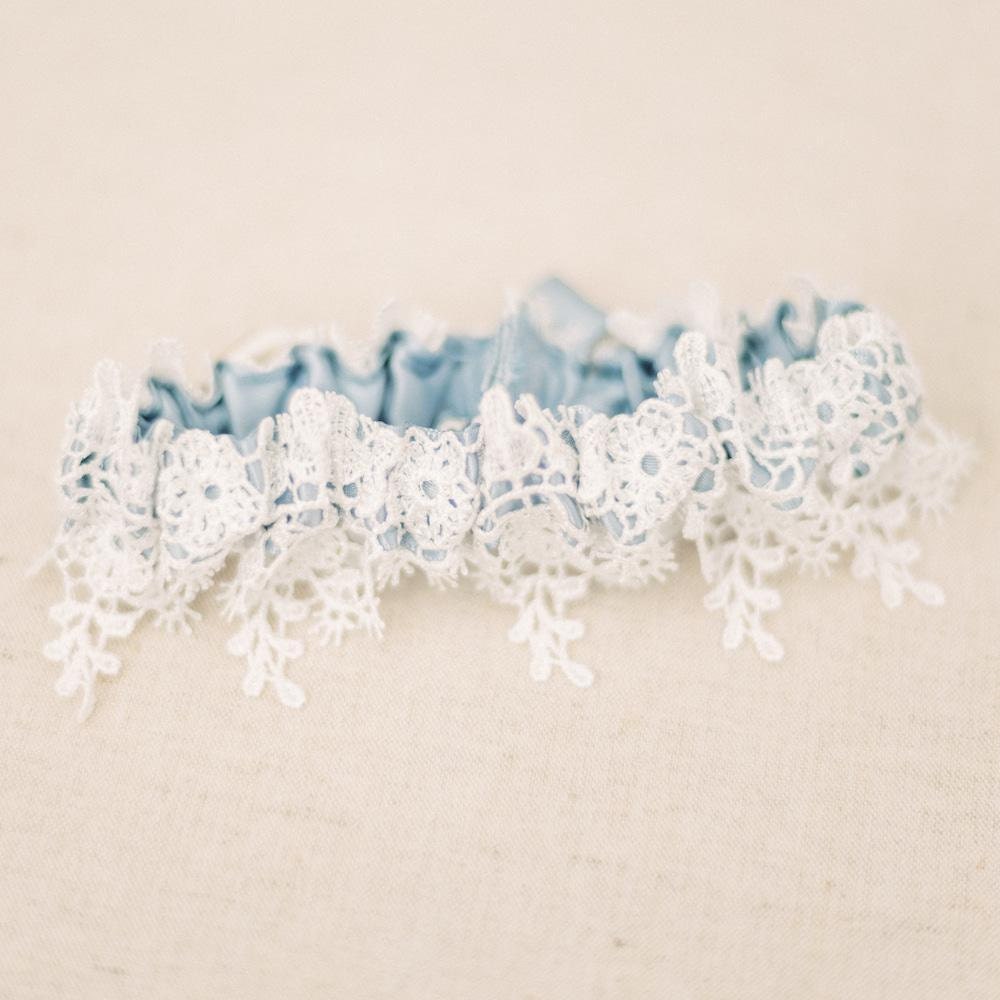 Lace wedding garter by The Garter Girl. You can have The Garter Girl make a custom garter from your mother's dress for a special and sentimental, something old at your wedding. Can be purchased here. The Garter Girl Instagram here.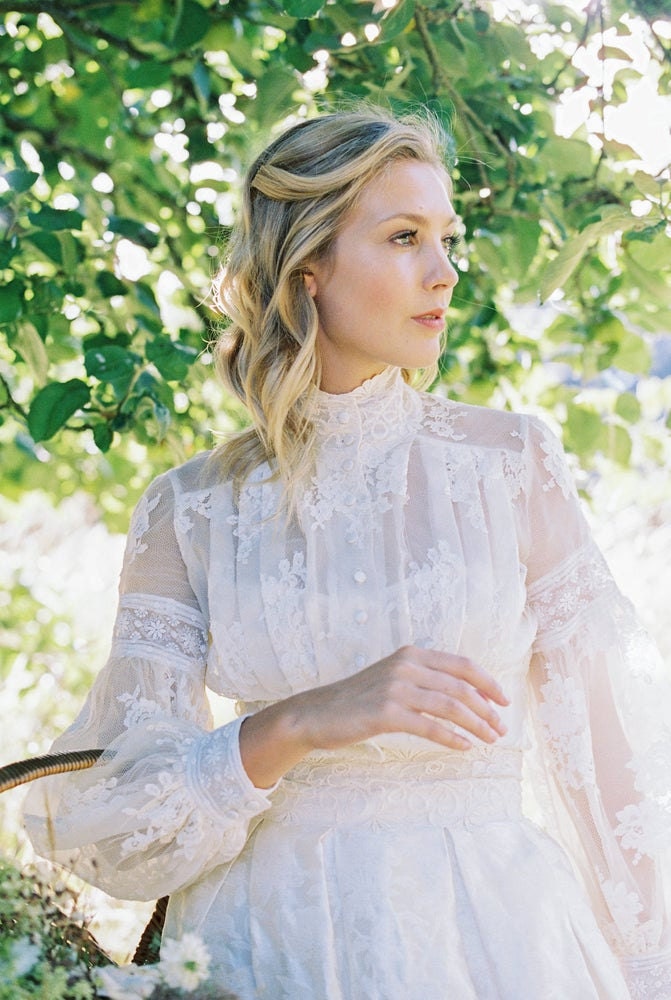 High Neck French Lace & Silk Organza Bridal Blouse by Joanne Fleming Design. Can be purchased here. Joanne Fleming Instagram here.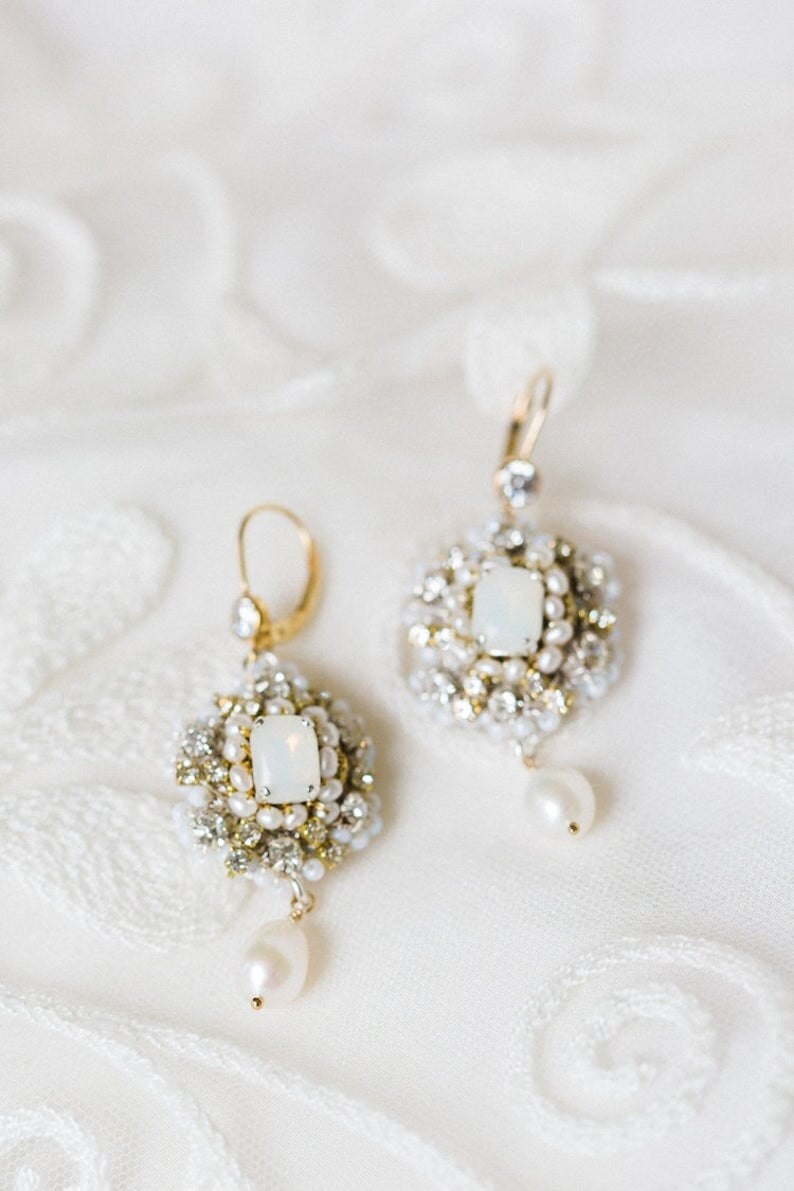 White Opal Bridal Earrings with handmade metallic lace motifs by Edera Jewelry. Can be purchased here. Edera Jewelry Instagram here.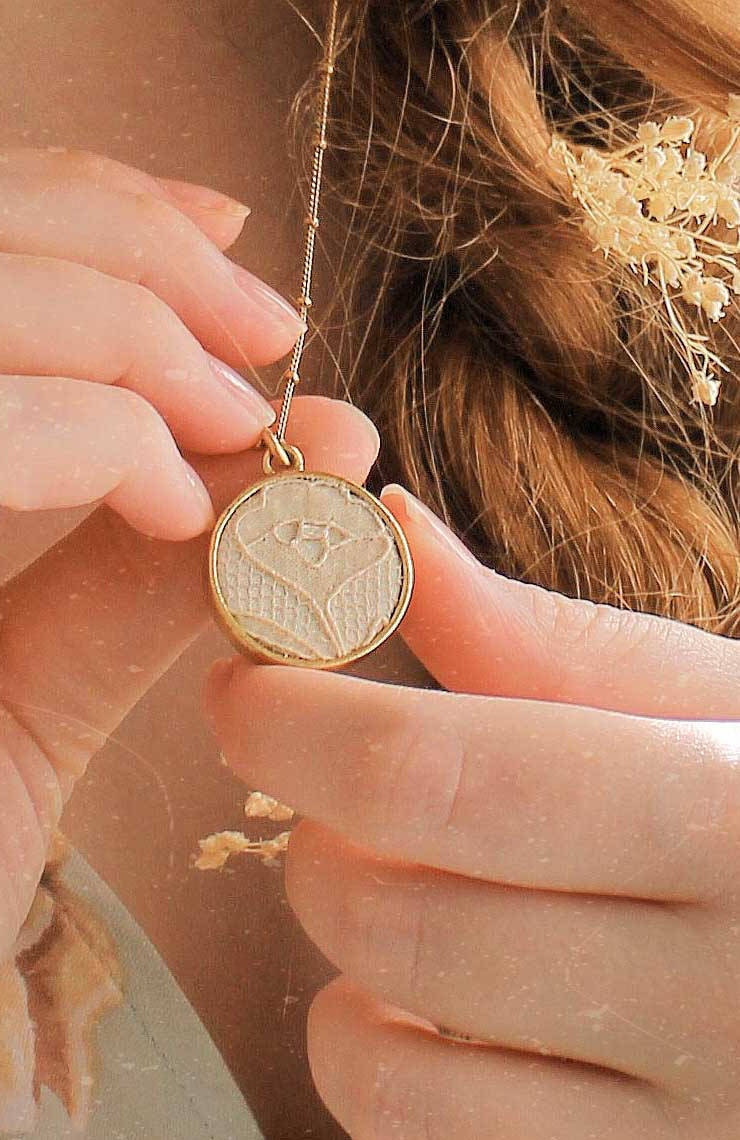 Bridal memory necklace made from wedding dress lace by Ceci Leibovitz. You can find a variety of styles in my shop. Can be worn on your wedding day and/or as a keepsake piece later. Can be purchased here. Ceci Leibovitz Instagram here. Photographer and model: Mireia Arpa.